Regular price
Sale price
£16.75 GBP
Unit price
per
Sale
Sold out
Share
View full details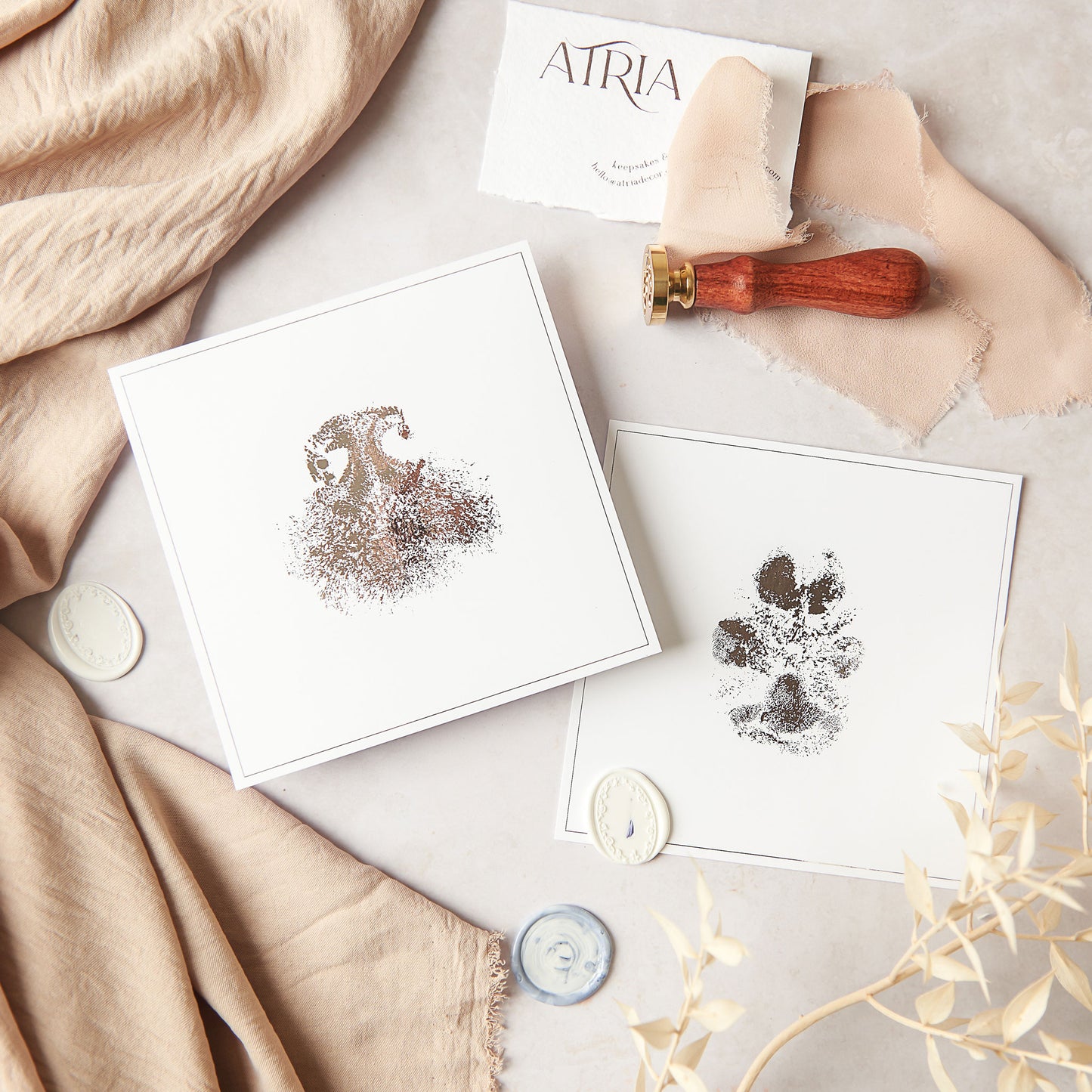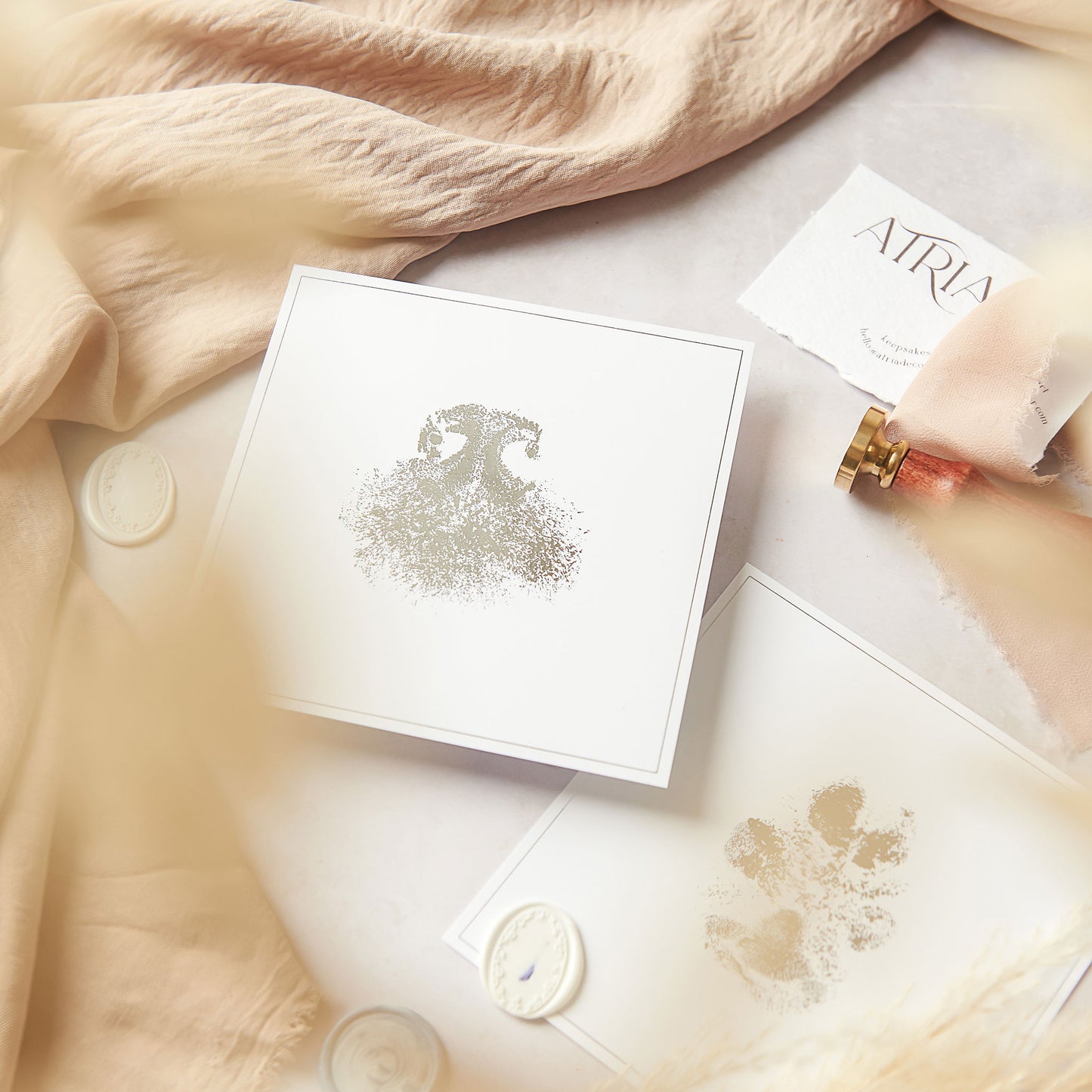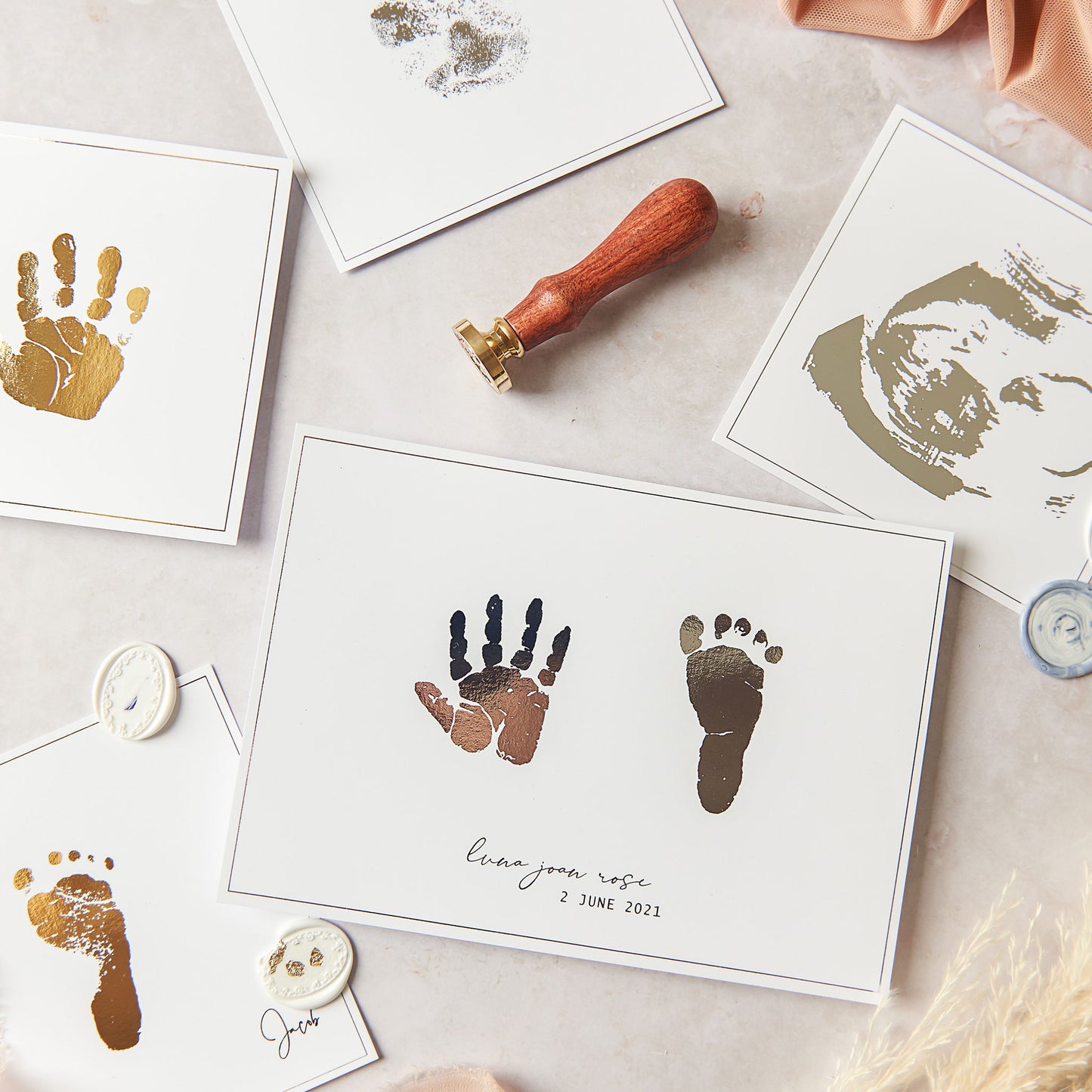 Foil Pet Paw Print Keepsake
They're our best friends and beloved family members. They add to our life things that no human can, so let's preserve those fluffy paws and cold noses, with real foil pet keepsakes.

They are a valued member of our family, always happy to see us and these precious keepsakes remind us, like a visual bookmark in time, of how they curl up and snuggle next to us, or those puppy dog eyes when you're eating and the way they nibble your ear.



Includes;

1 x 5 inch square foil print (paw or nose)
If you would like to add a name/age/other personalisation details next to your print, please leave this in the personalisation notes box above.

*optional* 1 x Inkless print kit to capture all of the details from those little paws or noses.
Each kit includes 1 x non-toxic wipe and 2 x sheets of reactive paper. You simply wipe their paw or nose, and press it on to the reactive paper and your print will appear.
Full instructions are provided within the kit and there's space to practise.

Once you have taken prints either using the inkless print kit if selected or using your own method, you will email me a photo of your chosen print, I will then recreate this to scale digitally to foil from. You do not need to physically send your original prints, they're also a precious keepsake to cherish.

Full details below in *How to order*
More Details
How to order

Step 1. Place your order, selecting whether you need a print kit to capture your pet's print.

Step 2. If you selected "Add a print kit" I will post your inkless kit first, print kits are processed and dispatched within 2 working days. Once you receive the kit, please take prints and photograph them following the instructions provided. Then simply email them to hello@atriauk.com along with your order number.

Step 2a. If you selected "No print kit" then once you have taken your own prints, please take a photograph of your chosen print from directly above and include a ruler or measure next to your print, this enables me to recreate your prints at their actual size. Email your image to hello@atriauk.com along with your order number.

Step 3. I will recreate your pet's print in foil - please note this product includes one print per foil keepsake.

I hope this is straightforward but if you have any questions please get in touch and i'll happily walk you through the process.

Your foil keepsake will capture all of the little details from the print you provide. When supplying your own prints (by selecting -No print kit) we recommend using an inkless print method (wipe or pad). Alternatively you can use non-toxic ink pads or paint. If using paint, thin layers of paint produce prints with more detail whereas a thicker layer produces more of a silhouette style print.
I think it goes without say but just in case, please make sure whatever method you are using to take your prints is non-toxic and suitable for this use. We recommend our kits as they were originally developed to record new born prints in hospital, therefore we can be confident that they are non-toxic. There are also mess-free paint pads available from various websites, where the part of the body being printed does not physically come into contact with the paint – these are also a great option.
Product Materials & Size

MATERIALS:
I use a hot sublimation foiling process. This method uses toner ink, real metallic foils and heat.
To achieve the cleanest foil possible, we only create foil prints on to smooth cardstock.

The cardstock we have chosen to pair with foil prints is 240gsm weight. Basically, it's a thick, smooth paper - think magazine cover without the gloss finish.
It is also FSC certified, which means that not only is it both biodegradable and easily recyclable, it's also sourced sustainably.

Our Foils are a smooth, real metallic finish. Once adhered to the cardstock (by applying toner ink and heat) they create a smooth, metallic, reflective finish, just as you would expect.

SIZE:
Our foil pet keepsakes are 5x5 inches square as standard. If you would like to request a different size, perhaps you already have a frame to fill, please add a note of the required size in the add personalisation notes box above and detail portrait or landscape orientation.
Gifting Suggestions

Keepsakes are absolutely the perfect gift for yourself at any time of the year! Using the print kit or taking your own prints, is a fun family activity and the perfect gift for Pet Parents, like a present for the worlds best Dog Mum on Mother's Day!

Order additional foil prints by selecting the no "print kit required" option and adding your quantities. Then you'll be armed and ready with gifts from the dog or cat, ready to gift to pet-grandparents and other family members too!

Sometimes people discover my foil pet keepsakes after they have said goodbye to their furry family member. Perhaps you have prints taken by the vet that you want to be able to display in a special way? Foil pet prints make such a special and treasured memorial, with the added comfort that to create these special keepsakes you send me a photo of your prints, keeping the precious originals safe at home with you.

They're the gift that just keeps on giving. Your memories and precious moments, on paper, to cherish forever.
Packaging & Delivery

Packaging

All of our items are sent securely, paper items are backed on to board to prevent creasing and damaged corners and enclosed in a translucent paper envelope.

All items are wrapped in tissue paper and tied with a bow (just how all gifts should be) before being nestled into their box for delivery. On occasion we will recycle boxes used for delivery purposes and we'd love for you to recycle our boxes and packaging materials too.

Creating your items & Delivery
Please allow 7 working days to receive your item, from date of order and/or receipt of files if applicable.

Before I can dispatch your items i need to make them! On average please allow 5 days for me to process and create your items - if I am reliant on you sending me photos to work from via email (for prints and scans as an example), the 5 days will start on receipt of these required files.

Following processing and creating your order it will be sent using Royal Mail Tracked services. This service usually takes 1-2days after dispatch. Tracking details will be emailed to you in your dispatch notification email.

If you're looking for a last minute gift and are wondering if I can guarantee a date, or create your item in time, please get in touch prior to ordering and I will try my best to help.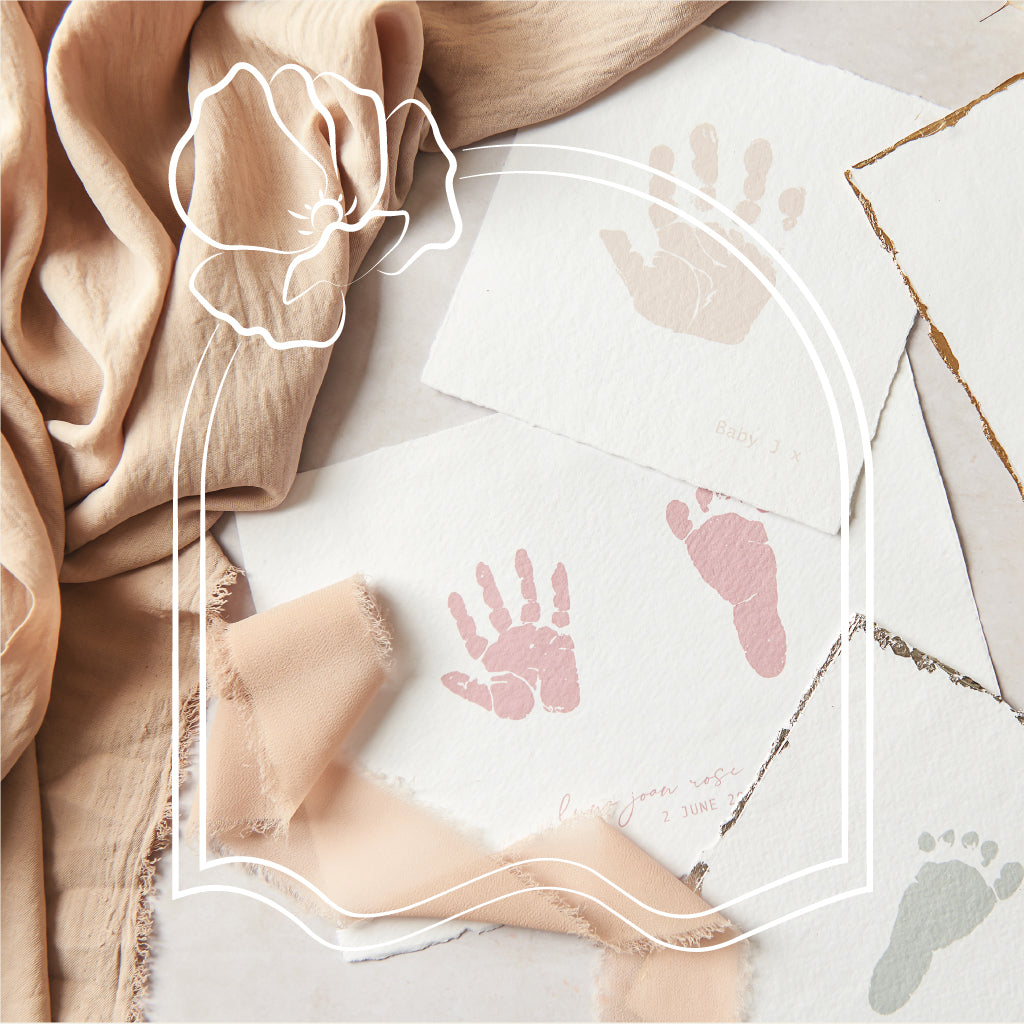 About Atria UK
A sentimental small business, creating keepsakes and wedding stationery. Little paper portals of joy, connecting you to your precious memories.
I have this thing for mementos & paper and create keepsakes and stationery that turn those moments, memories and declarations of love into paper goods for you to cherish and display.
More about Atria UK